How To Write A Long-Form Blog
Posted on November 24, 2020
Category: Blogging
---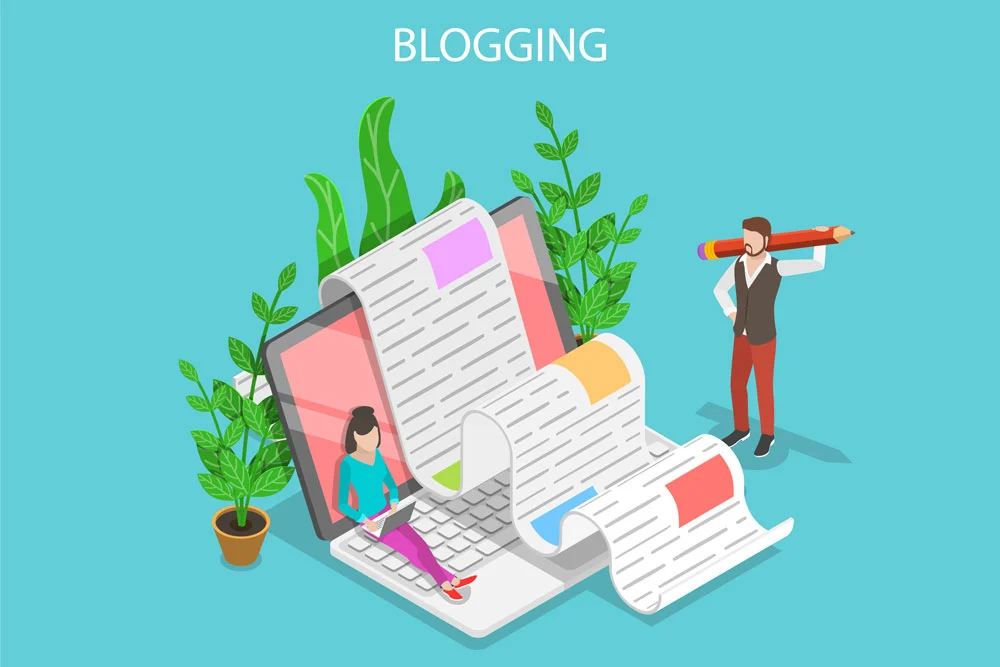 ---
Sitting down to write a 1000+ word blog post may seem intimidating, especially if you're new to writing and unfamiliar with the topic. Here are some tips to help you become a faster writer:
Do all of your research ahead of time
Plan your blog through an outline
Remove distractions such as the tv or phone
Create drafts on Word or Google Docs
Word count is important, but there are other components to consider.
Readability: What you write needs to allow readers to easily follow along. Many people have tried reading a blog that seems to just drag on, so you need to know your audience, and find ways to keep your readers engaged. Keeping sentences short with smaller paragraphs and adding subheadings to break up the page can alter the reader's perception as they're following the blog down the page. People tend to just skim over large paragraphs. In addition, writing style such as avoiding passive voice and using words your audience understands will greatly improve the reader's experience.
Uniqueness: Begin with writing a compelling headline. In the age of short sound bites and instant gratification, a unique headline may be the deciding factor in whether or not someone will read your blog. Test out the emotional pull, seo strength and analysis of various headlines here https://www.aminstitute.com/headline/ or https://www.isitwp.com/headline-analyzer/ or https://optinmonster.com/headline-analyzer/.
Accuracy and Domain Authority: Proper research is actually favored by Google and that research is more likely to attract traffic and links from other blogs. These backlinks are an important measuring tool for Google to recognize that you have quality content on your blog. This in turn will help improve search engine ranking.
Good quality backlinks should:
Come from authoritative websites
Include a relevant, keyword rich anchor text
Be topically related to your niche
Be do-follow links
Come from unique referring domains
https://www.blogtyrant.com/how-to-get-more-backlinks-and-rank-higher-on-google/
https://optinmonster.com/7-tips-to-write-a-blog-post-that-converts/
https://www.blogtyrant.com/long-vs-short-blog-posts/
Promotion: Publishing quality content is only part of creating a great blog. In order to experience significant growth, you'll need to adequately promote your blog as well.
Email is still one of the best ways to promote a blog. Roughly 306.4 billion emails were sent and received each day in 2020, the figure is expected to increase to over 361.6 billion daily mails in 2024. Despite multiple messenger apps, email has continued to dominate digital life.
https://www.statista.com/statistics/456500/daily-number-of-e-mails-worldwide/
Push notification apps like OneSignal "reach users when they're looking at other sites; visitors subscribe with just one click - no need to enter an email. Studies have shown that notifications have 30x conversion rate over email."
Choose to promote your blog on social media platforms that are relevant to your niche. Various apps are more popular among different age groups, genders, and even household incomes, so knowing your audience will help determine where to promote.
Social bookmarking sites are a great place to start. Sites and apps like Reddit usually have a voting system where more popular posts get voted to the top. On Twitter, people can bookmark and like Tweets, which can be referred back to at a later date.
When it comes down to blog length, longer blog posts will be more valuable to your readers. Length will also amplify the success of your blog, although you should never rely solely on word count. The beauty of blogging is that there is no set format or template for success. If your focus is on providing valuable long-form content to your audience, chances are you will retain those readers and continue to thrive.
https://www.blogtyrant.com/long-vs-short-blog-posts/
https://optinmonster.com/7-tips-to-write-a-blog-post-that-converts/