No project is too big, no task to small for our team.
WEBSITE DESIGN SERVICES
An Agonizing Decision
For many business owners, having a website designed consumes a significant amount of time and money… Both of which are seldom in abundance. Finding a talented and reliable designer is challenging and most creative agencies outsource this activity to overseas firms who tend to produce an unstable product. Then there's the temptation to use one of the hundreds of services that allow you to build your own website. Although these solutions may work in the short term, being beholden to their technology with no guarantee that the company will stay in business and then discovering that you don't actually own your website is enough to make you give up and just stick with your current outdated website.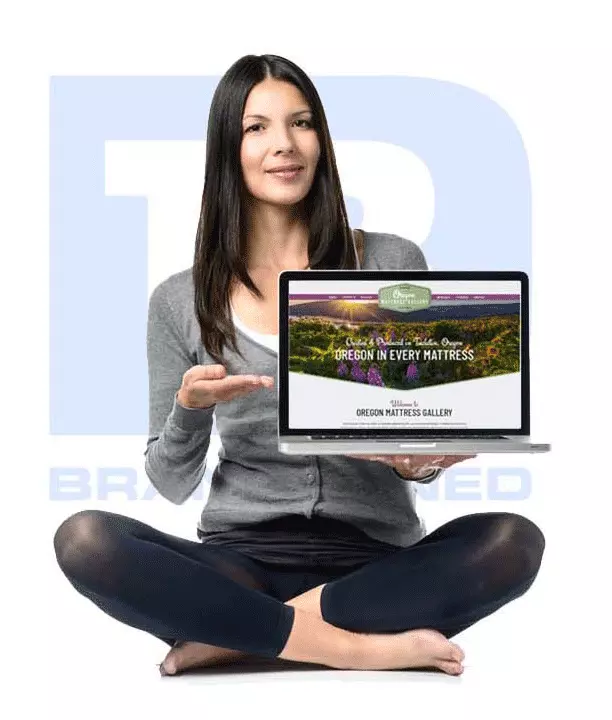 To Template or Not to Template
That is the question… Search online for website templates and you'll be met with an overwhelming number sites offering miracle, out of the box, solutions. Can it really be that simple? Can you just download a theme, put your logo, pictures and content on it and put this website problem behind you? Unfortunately the answer is no. Themes and templates are bloated with unnecessary plugins and back end code that you'll likely never use. This makes for an unstable site that loads slowly, scores poorly with the search engines and is one update away from not working at all.
The Answer is a Custom Website
Let the Brandefined web team build a site from the ground up for less than you think. For four consecutive years, our design team has been recognized by the Portland Business Journal as a premier creative team . Likewise, our developers have been recognized as a top technology provider by the same publication. You'll be in good hands. The final product will meet or exceed all your exceptions and the technology will be stable for years to come.